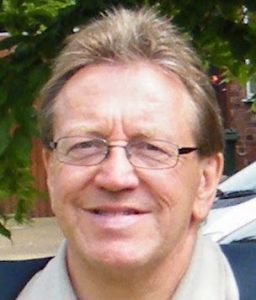 Welcome to the Doncaster Outsiders website, please get in touch if you would like to join us, for a fun packed Sunday out. (Contact details at bottom of this page)
Due to the Coronavirus our walks programme has been suspended for the time being, but we have begun arranging local walks from July using our own transport, on the same dates as shown on the walk dates programme, starting at 9.00am at the arranged meeting point.
When we do get back to normal we will be following the details shown below, but in the meantime you can request to be added to our email mailing list for a monthly update and details of where to meet.
When we do return to normal, the coach leaves Doncaster Market Car Park at 8.00am generally every fourth Sunday (free parking on Sundays) for a full day out to enjoy a variety of interesting walks, in the Yorkshire Dales, North York Moors, Yorkshire Wolds, East Coast or Peak District.
Click on the '2020 Walk Dates' here or on the menu for the full program.
The coach fare is currently £12 and our current coach company is Mayfields Travel.
Check out Vivs updates and Walk Reviews from the menu for the latest photographs and information or see us on Facebook (Doncaster Outsiders Walking Club) for comments and photographs.
With prior notification there is provision to pick up along the following route, before reaching the Market car park.
The coach leaves Kilnhurst around 7.00am,and should reach Balby between 7.10am and 7.15, Edenthorpe from 7.25, Armthorpe from 7.40, ( and if we head out of town along York Road there will be a pick up at York Bar at around 8.05am).
We recommend sturdy walking shoes/boots as we often cover uneven terrain and basic footpaths, waterproofs in case of rain, a fleece when sat outside, and a drink/sandwiches. A full suggested 'KIT LIST' is available by clicking here or on the menu.
There are generally two walking groups in the morning. The 'A' Team walk is between 8 and 11 miles and the 'B' walk is usually 2 or 3 miles shorter. Each have a mid walk stop for eating any sandwiches and drinks you bring, and will arrive at a welcoming pub in the early afternoon (In larger villages and towns there may be tea & coffee shops nearby if you prefer, but pubs will serve teas, coffees and none alcoholic drinks).
We usually take up to an hours break before the afternoon walk of around 3-4 miles, but if you've done enough or prefer to spend longer in the pub there are plenty of members to entertain and socialise with, or simply do your own thing, take it easy, have a look round the area.
The coach will generally depart around 4:30pm to 5.00pm to pick up the afternoon walkers and return to Doncaster.
In the Summer we often venture further from Doncaster, so can be later getting back home.
We look forward to meeting you
Summary
 
Mayfield coach leaves the Market Car Park at 8.00am prompt, (parking is free on Sundays at the Market), the fare for each walk will be £12 from January 2020. For further details about the club, information on the walks, or any other issues, please contact Phil on 07783953212 or Email doncaster.outsiders@live.co.uk
Looking forward to seeing you,
Phil and Bev.
 
 
 
See 2020 Walk Dates