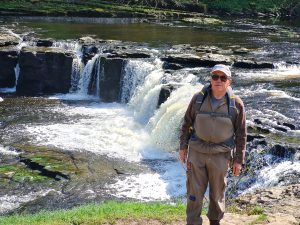 Doncaster Outsiders
2023
Welcome to Doncaster Outsiders Walking Club, (founded in the 1970s) expect a warm inclusive welcome from our friendly approachable members, and a wonderful full day out.
Our walks are generally linear, supported by our luxury coach company Buckley's, avoiding masses of cars descending on local car parks.
Click on the '2023 Walk Dates here for November and December 2023 walks. We also have dates and a full programme for 2024, in the Dales, Wolds, Peaks and Moors with interesting, beautiful and historic themes within a wide radius of Doncaster.
 The current price is £15 per walk for non-members. Members pay a membership fee and then £3 for the coach. (There are currently regular spaces for none members available with the opportunity to become full members from January 2024). 
The coach leaves Doncaster Market Car Park at 8.00am generally every fourth Sunday (free parking on Sundays) for a full day out, including 7 or 10 miles in 2 groups, with an hours social break and an optional afternoon walk of up to 3 miles. 
Buckley's coach leaves Blaxton at 7.10am, with pick ups at Auckley 7.15am, St. Erics on Cantley Lane 7.20am, Winning Post 7.40am and Balby betting shops. The coach leaves Doncaster Market Car Park at 8.00am prompt, (there may be a York Road  pick up at 8.05pm when convenient). If you want to be picked up, other than town, it must be pre arranged when booking.
Contact myself for booking and any further information if you cannot find it on the website.
Check out Facebook for latest photos
    Facebook (Doncaster Outsiders Walking Club) for comments and photographs 
    Facebook (Doncaster Outsiders Walking Club Members Group)
We recommend sturdy walking shoes/boots as we often cover uneven terrain, basic footpaths and fells, waterproofs in case of rain, a fleece when sat outside, and a drink/sandwiches. A full suggested 'KIT LIST' is available by clicking here or on the menu.
Please read the Responsibilities page so that you know what to expect from our well organised walks.
There are two walking groups in the morning. The 'A' Team walk is between 8 and 10 miles and the 'B' walk is usually 2 or 3 miles shorter. Each have at least one mid walk stop for eating any sandwiches and drinks you bring, and will arrive at a welcoming pub, or a village/town, in the early afternoon. We do not route march and there is time for brief photo opportunities.
The coach generally departs around 4:30pm to pick up the afternoon walkers and return to Doncaster.
Summer walks are generally further from town than Winter walks.
We look forward to meeting you, 
Phil, Bev and the rest of the crew.
Summary
 
The coach leaves the Market Car Park at 8.00am prompt, (parking is free on Sundays at the Market), the fare for each walk will be £15 from February 2023 unless you are a member. For further details about the club, information on the walks, or any other issues, please contact Phil on 07783953212 or preferably Email doncaster.outsiders@gmail.com


 
 
 

See 2023 Walk Dates