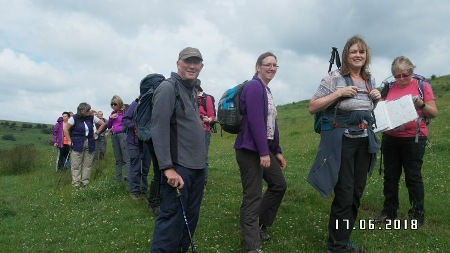 Sunday 17th June 2018

Another fabulous day with the Doncaster Outsiders, sorry for the delay in the update, but our web host has been updating and we have been unable to access it, or take the time to re submit due to our trip to the Lakes. Apologies also for the write up, due to my injured foot I can only guess in which order the photos are supposed to be, so I shall just add a few comments as they come into my head.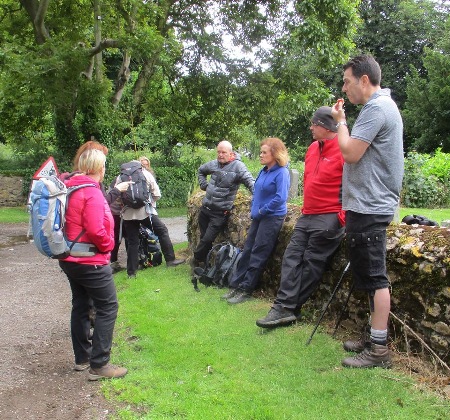 We dropped the B team off at Nettleton and the A team started from Caistor, both following the Viking Way. In the meantime our little C group dropped off at the end of the walk in the beautiful little Lincolnshire village of Tealby.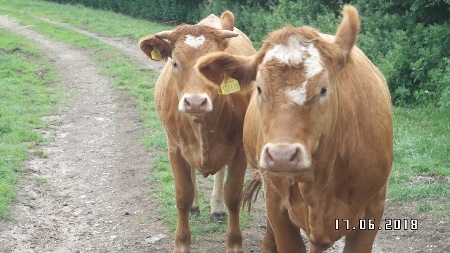 A couple of curious cows greeted one of our groups on the way.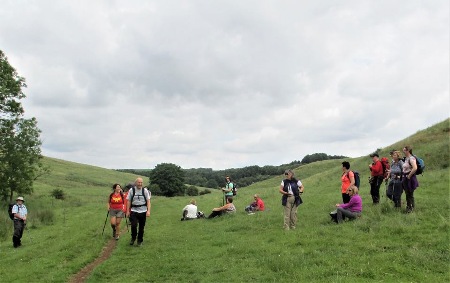 The A team steamed past as the B team looked on, on one of the B team coffee breaks.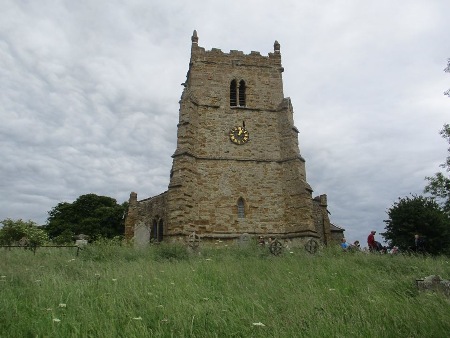 All 3 teams visited the iconic walkers church at Walesby, a gentle two mile walk after our coffee morning in Tealby, the C team reached here ahead of the main two groups and had our sandwiches and coffee. Plenty of time to rest my foot before returning to Tealby.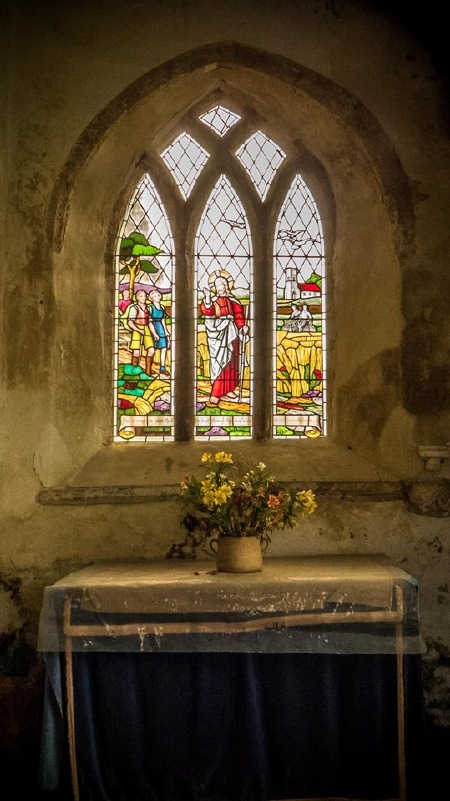 The beautiful stained glass window commissioned in the 1930s, during the restoration of the church, showing walkers and cyclists in the background and Jesus in the foreground.(this is not the Jesus currenly playing for Brazil in the World Cup, by the way).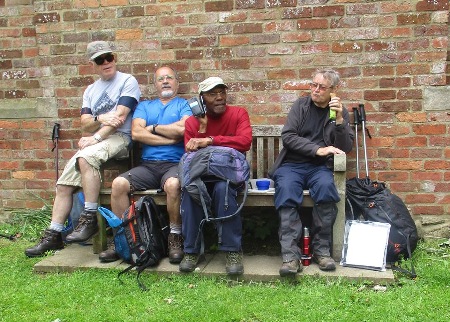 Oh, yes and this is the four wise monkeys, see nowt, say nowt, hear nowt and chomp a lot.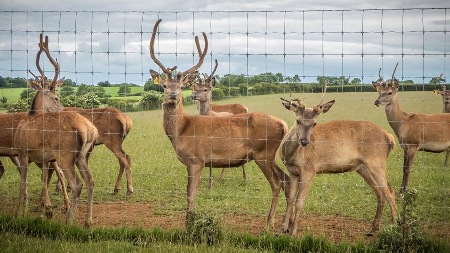 Oh dear, what can I say about this, another Staggering photo.Yes, all the stags were behind the fence and it wasn't us walkers they were interested in, on our other side were a field full of does.

Although the B group reached Walesby slightly ahead of the A team, after crossing paths earlier again, it was the A team that set out on the last 2 miles to Tealby, negotiating this heart pumper soon after the dear encounter.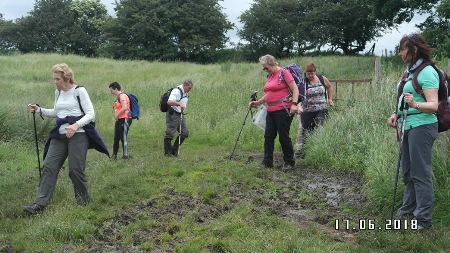 I'm not sure what the B team were looking for but it seemed to be keeping them occupied.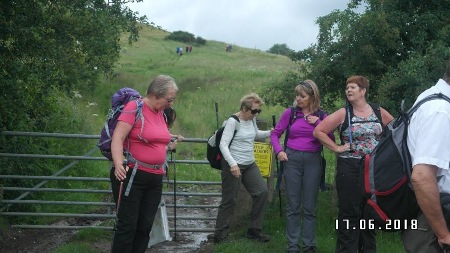 No, still not found it.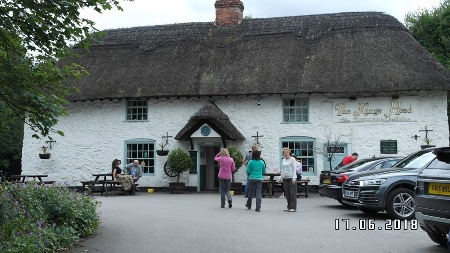 Finally the A group vanguard reached the Kings Head in Tealby shortly after the C team, I wasn't expecting them so soon, and this was not the pub we had arranged to meet at. (The Old Barn were laying on sandwiches and chips).So, quickly downing my first pint I headed over to the Old Barn, just as the main body of the A team arrived at the correct pub. Both pubs served a good pint though and the Kings Head boasts the title of the oldest pub in Lincolnshire.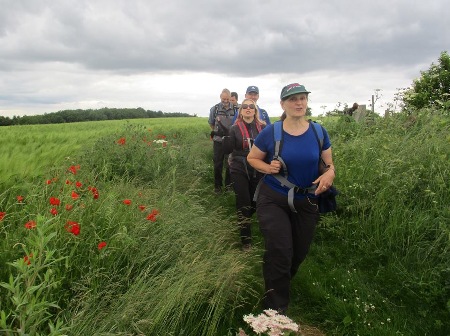 With the foot well rested I joined the afternoon walk for a short two mile walk towards Market Rasen, stopping at the motor cycle infested Willingham Bridge layby near to Market Rasen Racecourse.

My thanks to Ash for sorting this memorable walk out, and Len for his support with Bev and Ash on the prewalks.
My thanks, also, to you all for another lovely day out, even though I could only manage the C walk this time.
We look forward to seeing you all on our next trip on July 15th, where Len has stepped in to prewalk and lead my A walk in the fabulous North York Moors and the iconic N.Yorks. White Horse. With any luck I'll be joining Bevs B team at the very least or even better, I hope.

Best Regards,
Phil & Bev