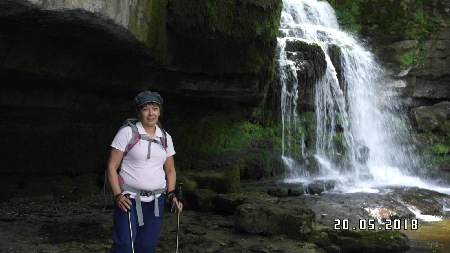 Sunday 20th May 2018

An absolutely beautiful day was in store for us as we headed out to the Yorkshire Dales, to a place with many memories for Bev and I.The A team headed out from Swinithwaite up to the Knights Templar Preceptory and on towards West Burton, whilst the B team started near West Burton and the stunning West Burton Falls.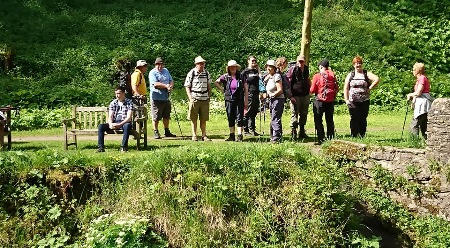 The B team gathered up ready to move on towards Aysgarth.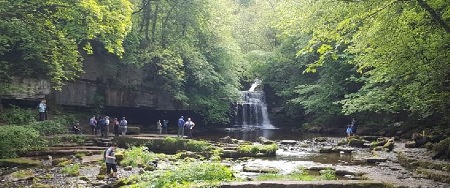 Eventually the A team arrived at the falls.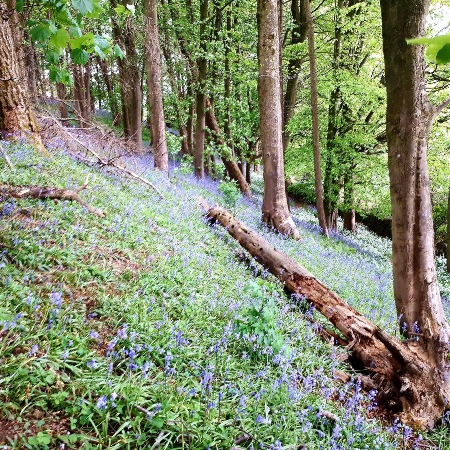 We moved off into the Bishopdale countryside, through bluebell carpeted woods and over towards Aysgarth.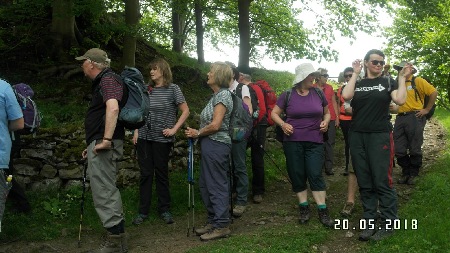 Something obviously drew the attention of the B team, but had they looked behind they may have been more interested in joining Joanna for a jig.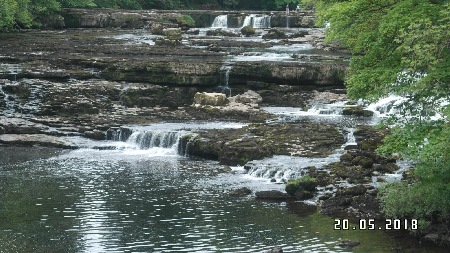 Taking a slightly shorter route, the B team had time to call down to Aysgarth Upper falls, where one could quite easily imagine Robin Hood (or Kevin Cosner) meeting Little John.

When the A team arrived lower down the River Ure at Low Force, we stopped for our lunch break and I took the chance to cool down a very sore foot.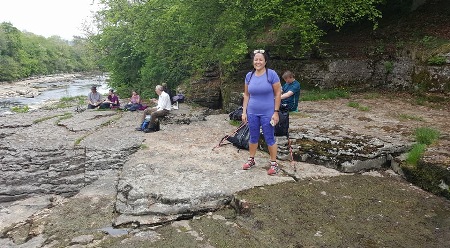 Continuing the film theme, perhaps this is the Silence of the Lambs, a lovely photograph with Wild Garlic in flower in the foreground, might go well with a nice Chianti.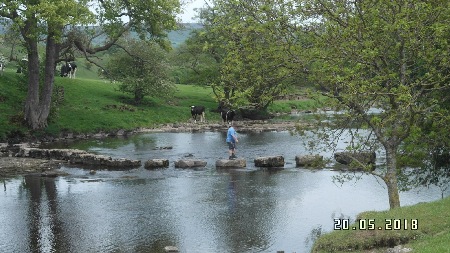 I think Alan needed a bit more adventure, he wouldn't have attempted this two months ago when we prewalked it, the stepping stones weren't even visible.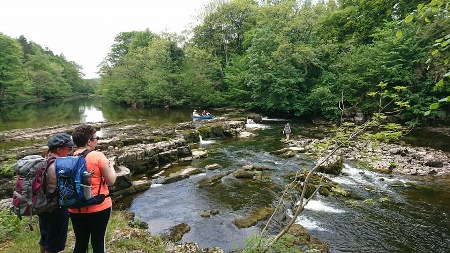 Both groups stopped for a brief photo shot at Redmire Force, unfortunately not a lot of force today.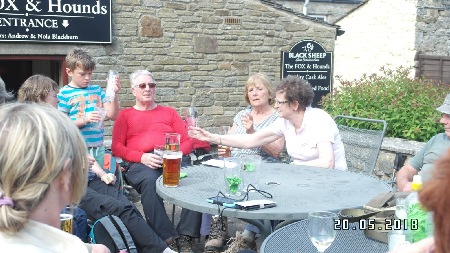 And finally we reached the Fox and Hounds at West Witton and a reunion with our favourite landlord Andrew Blackburn (Blacky). A little Deja Vue here as we recognised Graemes 75th birthday, it doesn't seem long ago we were here celebrating Jim Culkin's 75th on a very warm and similarly sunny spring day (unfortunately Jim had to call it a day in January 2015, so I guess it must be at least 4 years ago).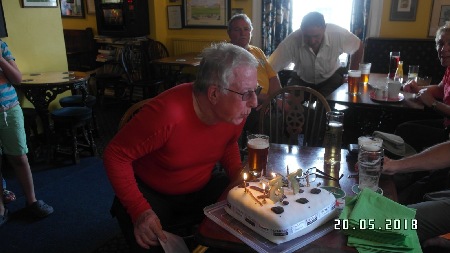 And finally, Graeme needed a little more puff to get all the candles out.

Thanks to Ash for taking the afternoon walk to Wensley, with my sore foot I was in no way capable of leading it.
So thanks everyone for another great day out with the Doncaster Outsiders, and apologies for not quite being on best form this time.
We look forward to seeing you all on the next walk on June 17th, where Ash has devised a walk along part of the Viking Way, a walk I cannot remember ever doing before with the club, so fresh ground and I am told, full of features.

Best Regards,
Phil & Bev