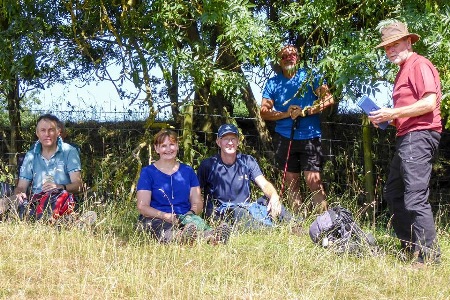 Sunday 15th July 2018
On a glorious hot day we dropped the B team off at Sutton-under-Whitestonecliffe on the edge of the North York Moors, then turned the coach round and headed for the pretty little village of Balk, where the A and C teams disembarked.The C team headed straight for the the little campsite cafe, whilst the A team set off back to Sutton-U-W. It was beyond Sutton that the camera's came out during our first coffee break, with both teams now on the same route.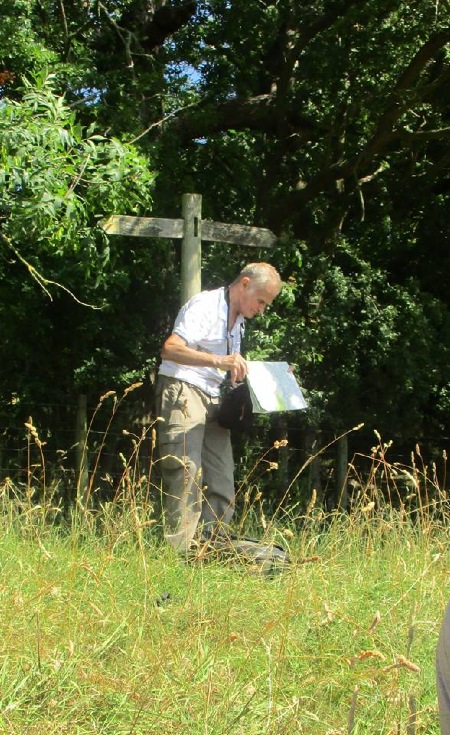 Quickly checking we were headed in the right direction, we set off again towards the heart pumping Sutton Bank.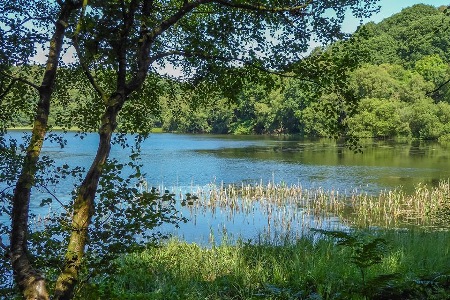 First however, we passed by the beautifully secluded Gormire Lake, apparantly so deep in the middle that it was said to be bottomless.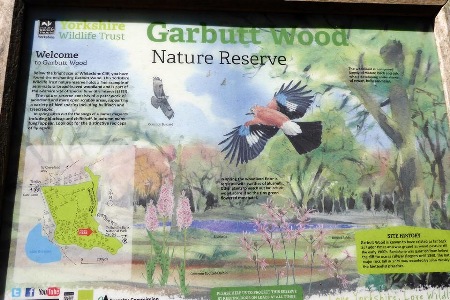 Both teams now headed into Garbutt Wood and began the steep climb up to Sutton Bank visitors centre. The B team taking the longer, but less steep route.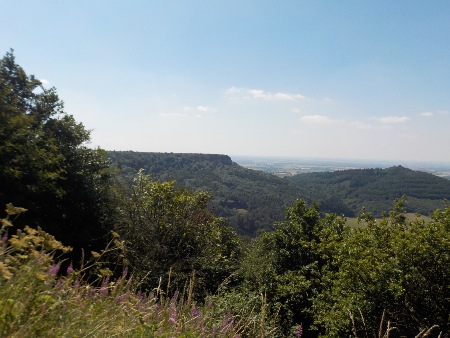 The climb was well worth it for the views, just about clear enough to see as far as the Yorkshire Dales. Looking across to Hood Hill this rather inoculous hill now overgrown hides the remains of an ancient hill fort.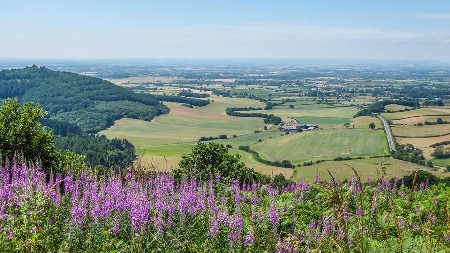 The heat haze in the distance spoils what would be, on a very clear day, the most spectacular view, even so the views were stunning and no photograph can quite capture the full splender of it. Having said that, Carol's made a pretty good attempt at it.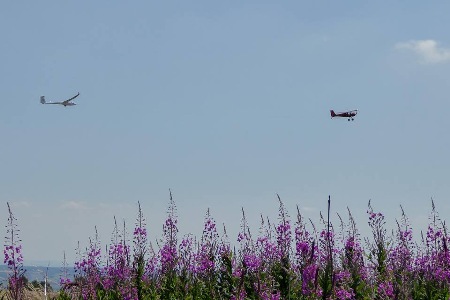 After a good break at the Visitors Centre, taking advantage of ice creams and cold drinks, as well as tea, coffee and cakes for some, we headed out towards the White Horse hill figure, passing the little airfield perched on top of the cliff, where a stream of gliders were systematically hauled into the air.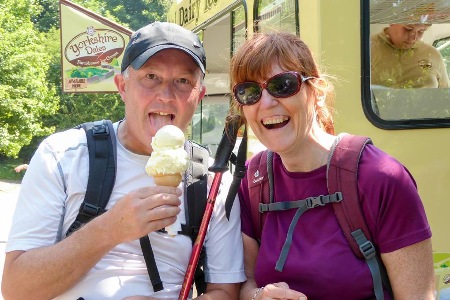 And as if enough ice cream hadn't already been consumed Tracey and Graham managed to find more in the carpark below the White Horse.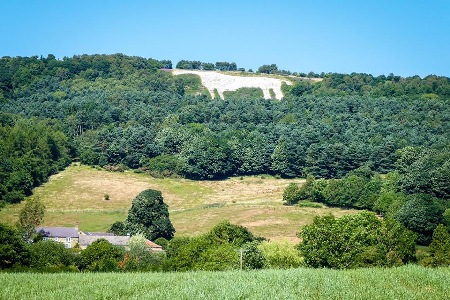 As we approached Kilburn, the best view of the hill figure could be seen behind us.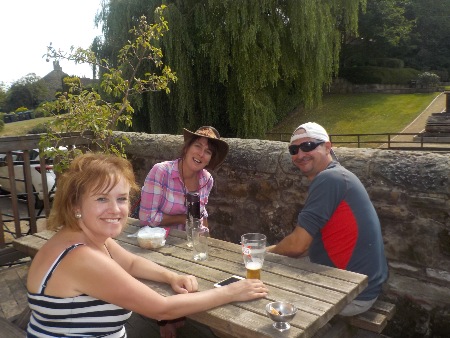 And then it was time for a liquid lunch.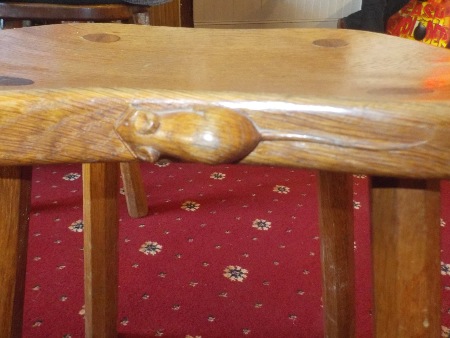 Kilburn is famous for its Mouseman furniture, and there were plenty of examples around, as the Foresters Arms is right next to the Mouseman workshop.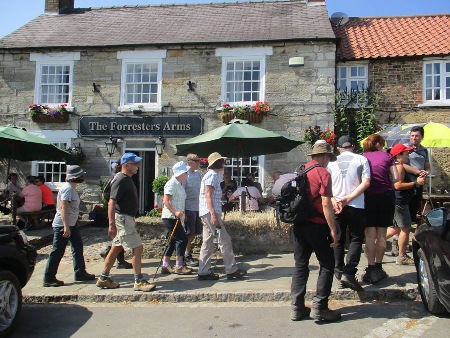 The afternoon walkers then set off to Byland Abbey.

Passing through the churchyard behind the Forresters.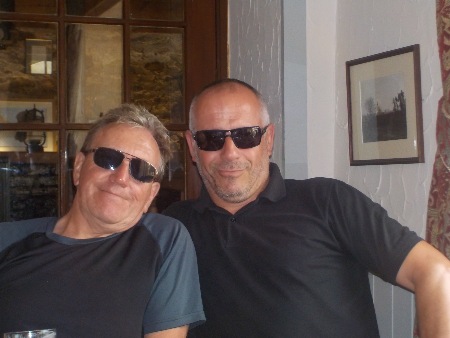 Meanwhile, Darren and I relaxed and tried to look cool.(looks more like a couple of Mafia hitmen)

Thanks to Len and Bev for leading the walks today, and particularly Len for taking over my prewalk as I was unable to do so at the time. Fortunately I was able to complete the A walk today, although the last couple of miles were a bit painful.
My thanks, also, for another fantastic day out with a wonderful crowd of people.
We look forward to seeing you all on our next trip on Aug 12th, where I am sure we will have just as much fun on Ilkley Moor (baht tat)

Best Regards,
Phil & Bev