We wanted to give members the opportunity to walk in safety: To stride out with the sun on their faces and the wind in their hair, to talk with people for the first time in a long time and swap Covid stories and to discover somewhere new. A long list! Phil and Len found the perfect spot with easy parking and interest and cake. This was a walk full of surprises.
Both teams started at the Park and Ride at Balby Carr. Phil lead Team A and Len lead Team B. Team A set off westwards along a former railway to Edlington Pit Top which was a wildlife wonderland: ducks and geese swimming on pools among grasses and reeds with huge banks of cowslips and pretty deserted. Onwards they went to Edlington Woods. Though not on the actual walk, I did the prewalk and the wild flowers took my breath away: Primroses, ransomes, apple blossom, violets, bluebells and wood anemone. The sweet wood anemone is an important indicator of ancient woodland, when occuring with other woodland species. It is extremely fragile, spreading only 6 feet every century and not responding well to transplantation. An absolute delight.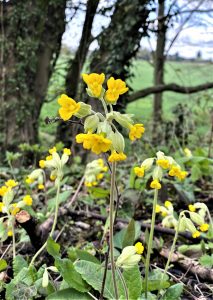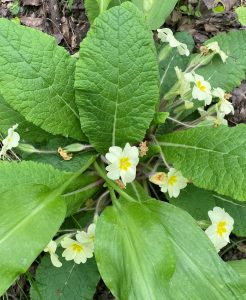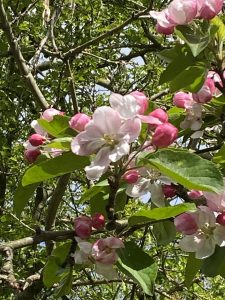 Team A continued to Wadworth, taking a break by the ancient church of St John The Baptist. After that it was across farmland and pastures to Amazon Lakes, most unexpected. Phil told of how he had heard mention of these lakes and had set out on a quest to find them.
Team B walked a similar but shorter route, via Loversall, a lovely village dating to Saxon times and recorded in the Doomsday Book. Their their first break by the side of St Katherines Church, which dates back to 1207. Their second break was at Annabelle's at Amazon Lakes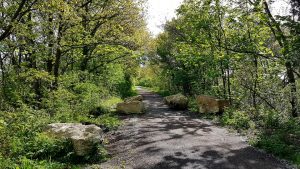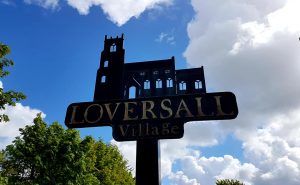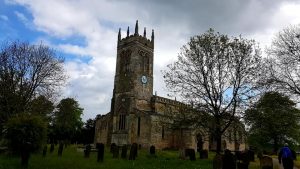 Amazon Lakes is sited on land donated by iPort for conservation. It takes its poetic name from the brightly coloured containers at Amazon warehouse. At the moment it s still in development, as evidenced by several diggers. Already, there have been sightings of many kinds of bird, some of them rare. In ten years time it should be a lovely and well-established wildlife site. Also nice to see were the children on bikes with their mums and dads.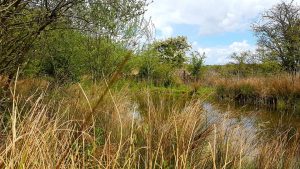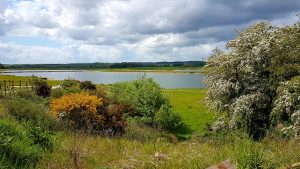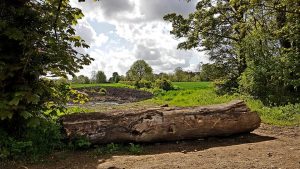 Adding to the enjoyment of Amazon Lakes was Annabelles, where Doncaster Outsiders availed themselves of coffee and cake. A bit thank you to Joanne, John and Kubi for bubble-leading and to Sheena for sharing photos. Hope to see you next time. If you want to join us please contact Phil on 07783 953212 or email doncaster.outsiders@live.co.uk.  Stay safe Folks.